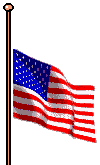 William Poulter
US Army Veteran – Korea War
Milwaukee, WI
Friday August 14, 2015
William Poulter passed away last week and his family has asked us to join them as family and friends gather to
recognize his service and extraordinary patriotism. Many of you know that William was a member of Rolling Thunder
and he and his daughter stood with us on many flag lines for the Stars and Stripes Honor Flight.
Many have seen him in his military Jeep in local parades.
William was proud of his service and his country, and it is our honor to serve him one last time.
Visitation
Friday August 14, 2015
11:00 a.m. to 1:00 p.m.
Joseph E. Sass Funeral Home
1019 W Oklahoma Ave
Milwaukee, WI 53215
We will then join his Rolling Thunder friends and proceed to
AMERICAN LEGION POST 434
9327 South Shepard Avenue
Oak Creek, WI 53154
Note: This is NOT a funeral procession and all laws and traffic controls must be followed.
Military Honors performed.
1:30 p.m. – 4:00 p.m.



151st
Milwaukee Memorial Day
May 24, 2016
Parade Grand Marshall


Information
Memorial Day Parade Chair
Karen Armstrong
414-281-7789
karenarmstrong29@gmail.com