2014 Parade Grand Marshall

Milwaukee Memorial Day Parade Info
Parade Chair
Karen Armstrong



Home: 414-281-7789
Cell: 414-517-5179
Veterans Board Parade Laison
Joe Campbell



414-333-2012
CLICK HERE to print out the donation letter.

We Want You In The 2014 Parade
All Veteran's - All Wars
Marching Units - Bands - Color Guards
Motorcycle Riders Invited To Ride
We need Military vehicles for the parade!
We need Convertible's for the parade!
We need your Vets Org. in this parade!
We need Marching Bands in this parade!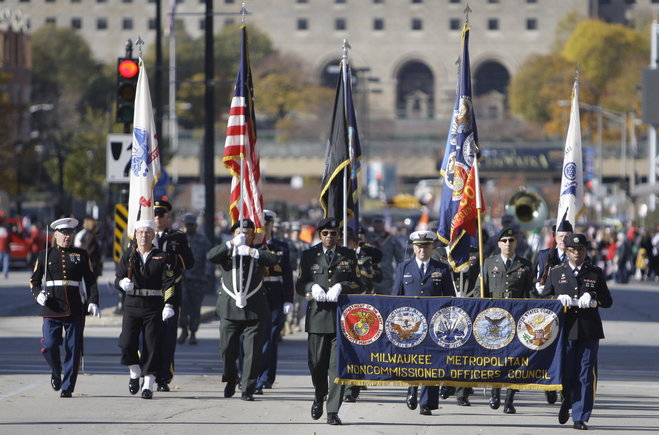 Parade Route
Starts at 4th Wisconsin
Heads East on Wisconsin Avenue to the War Memorial Center


Vets Sites By "Jeff Doc Dentice